<!bgsound src="http://www.onecom.net/Kb8omb/midi/beatles/strawfld.mid">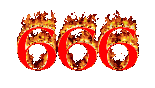 Who is Dr. Valium Thorazine?
Some of you may be wondering who exactly Dr. Valium Thorazine is. Val is a very mysterious man who, some say, is not of this Earth. Is he an alien from another planet, or an angel sent here to "set us straight" by making us laugh about the most serious things...like alien abduction and UFO cults?

Regardless of who Dr. Val Thorazine is, he DOES serve his purpose.

During a UFO wave in 1957, the Earth first became aware of Valium Thorazine. He was initally held by army brass at the Pentagon long enough to meet theologian and UFO investigator Dr. Frank Stranges.

Those who have met Val have reported that he has very soft hands...and no fingerprints! He is also said to look astonishingly similar to "Ricky Ricardo" from the TV series "I Love Lucy."

Now you, too, can have the Val Thor experience... communicate with him by email!



The Supply Shelf
ABAXION: Wicca Accoutrements -- Special!

SAULAT: Spells, herbs, talsimans, occult Wiccan gems & charms.
UFOs for Sale: Buy one today! Sorry, no leasing.
Alien Abduction Insurance: No health questions asked!
Ashtar's Tapes -- The UFO Audio/Video Market Place!
ALIEN WORLD: Alien Novelties & More!
Alien Mucous & Keychains: They glow in the dark! + Links
NEW PARADIGM BOOKS: Go here to read some good info!
The Ultimate Ufologist: Lots of links here!
UFOs, Jesus, & the Paranormal!


Place your order now!
Our personnel
are standing by!
Search for the Album or Artist of Your Choice!


Haunted Grave
Under Investigation